If you cannot locate a disclosure in the upper Edit section, look in the lower View section and check the Disclosure Event Status.
Image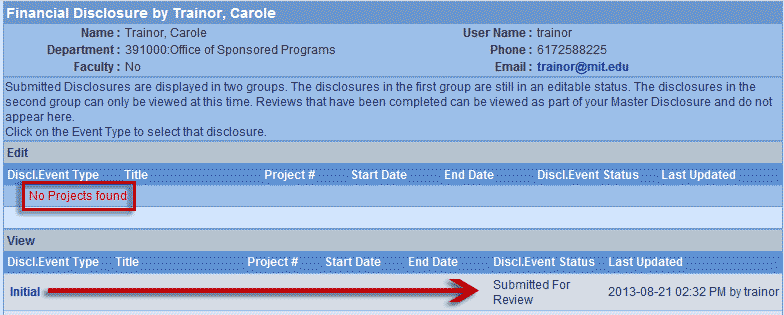 Once a disclosure is submitted for review, you can only view the information you provided. You may be contacted to provide additional information to aid the reviewer(s).
Once the review(s) are complete and the ultimate status is set, an Initial Disclosure will become your Master Disclosure. You will Revise your Master Disclosure from this point on.
See the sections Revise your Master Disclosure and Revise SFI Entity