The Screening Questions orientation page explains why your proposal requires a full disclosure. Click Continue to proceed to review your responses, or click Screening Questions under Step One in the left navigation panel.
Image

Viewing the Disclosure Screening Questions
Image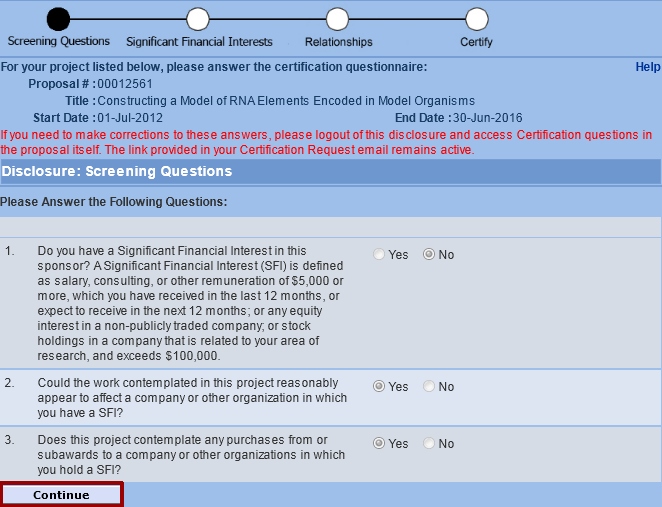 This is a view-only screen that is provided to help you recall the answers that prompted the need for the full disclosure. If you want to edit your Proposal Certification responses, you may do so by returning to the Proposal. To proceed with this disclosure, click Continue or navigate to Significant Financial Interests under Step Two on the left navigation bar.